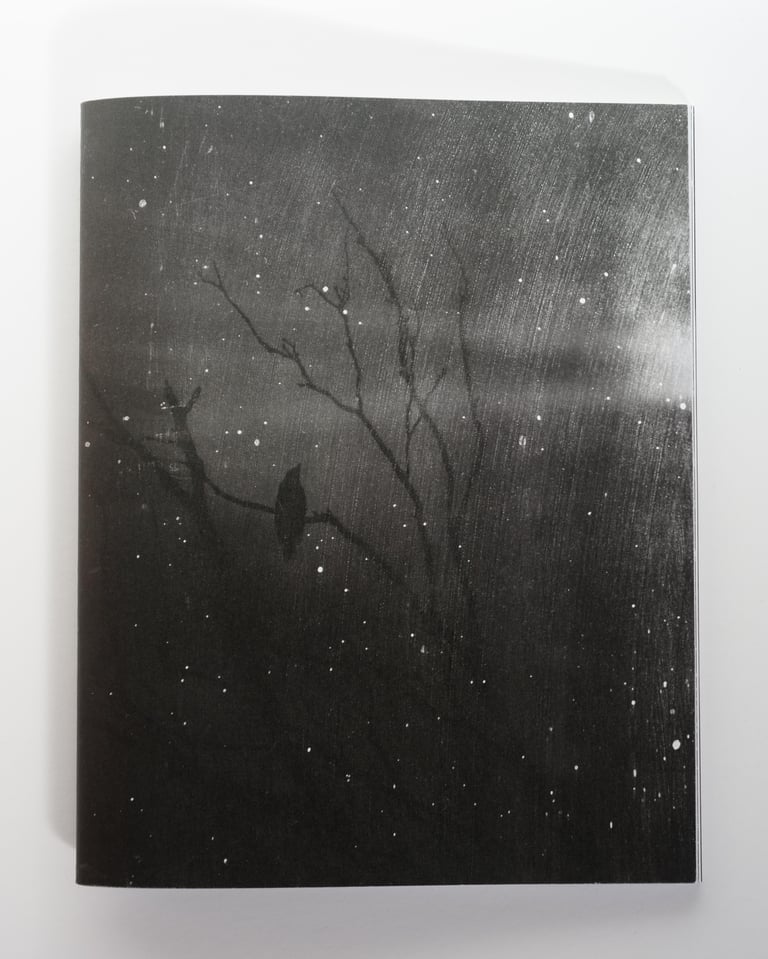 Morganna Magee - Extraordinary Experiences
$
65.00 -
$
200.00 —
Sold out
64 pages
Edition of 200
Design by Matthew Dunne and Morganna Magee
Published in April, 2022
ISBN 978-0-6452746-1-5
There are three options:
1. Standard Edition: just the book, shipped to you
2. Print Edition: the book PLUS an 8*10" print (of an owl!)
3. Special Edition: book and print in an acrylic box, laser etched
Morganna Magee's Extraordinary Experiences encapsulates a world that feels like it is looking back at you. Never a passive mirror, the seductive romance of nature lures us in only for jump scares and that leads to morbid curiosity. Everything seems the wrong type of fragile: one misstep from a twisted neck or a nameless, quiet death. Tenderness is a form of mortality, not romance.
If this world is a mirror, it sometimes shows us what we don't want to see. Flashbacks and deja vu unexpectedly bring back memories we have tried to forget but haven't been able to. Like your first childhood experience alone in the woods, agraphoic and terrified, suddenly the menacing and uncaring side of life seems all too real. Nature's too old, too ancient, has seen too much for one to feel entirely comfortable.
Moving between tension and relief, Extraordinary Experiences is not a quiet reflection of peace among nature, but a snatch of a dream you're relieved you woke up from before it became a nightmare.