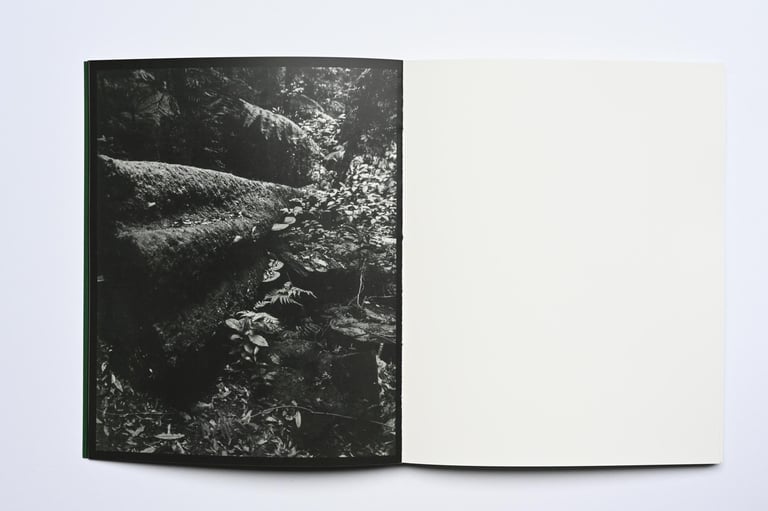 Pre-Order: Ships August, 2022.
200 copies
20.3*25.4 cm
104 pages
Exposed Spine
Handmade cover
Special Edition: with print shown in image 5
Rory King's debut monograph Plumwood (Tall Poppy Press, 2022) collapses the separation between humans and nature, seeking connection and a deeper union. Equal parts gentle and stark, the comfort and severity of Australia is a place where it is possible for the human and non-human to come together: somewhere we can stop the futile belief that we are distinct from nature or that we have outgrown our origins.
Core to the book is building on the work of Val Plumwood, a pioneering Australian philosopher and activist, tracing her thinking as an act of rejection to the bloated hyper-separation and standpoints of environmental mastery and exploitation. King's work is interested in what we become when we let nature in, what a less certain, more accepting relationship with non-human life would look like. Returning to key sites of Plumwood's work - her former home and the place of her near-death at the jaws of a crocodile in Kakadu National Park - King seeks to find what of her thinking is alive in these places, and how that can be connected to ongoing explorations of the bush and those who love it. The world accepts us, but can we accept it?